Non-Impacting Railcar Vibrator
This lightweight, low-noise system combines a non-impacting linear vibrator with a urethane mounting shoe. The Non-Impacting Railcar Vibrator provides up to 1000 lbs (454 kg) of force to unload the most stubborn materials.
Features and Benefits:
Linear vibrator provides powerful force to boost material flow.
Non-impacting vibrator and urethane mounting shoe eliminate metal-to-metal noise.
Lightweight vibrator and shoe make mounting/dismounting a "no-strain" procedure.
Compact vibrator and mount assembly provides plenty of power to unload the most stubborn materials.
No hearing protection required; non-impacting vibrator on urethane foot produces only 80–85 db.
Vibrator and wedge system weighs only 33 lb (15 kg), reducing risk of injury from manhandling large, unwieldy vibrators into railcar brackets.
Air-efficient design operates on air supply from 45 to 95 psi (3.1 to 6.5 bar); consumes only 15 cfm at 90 psi (425 L/min at 6.2 bar).
Our technicians and engineers are available to provide expert advice and assistance on this product and all of your bulk material handling questions and problems. Please contact us today and let us help!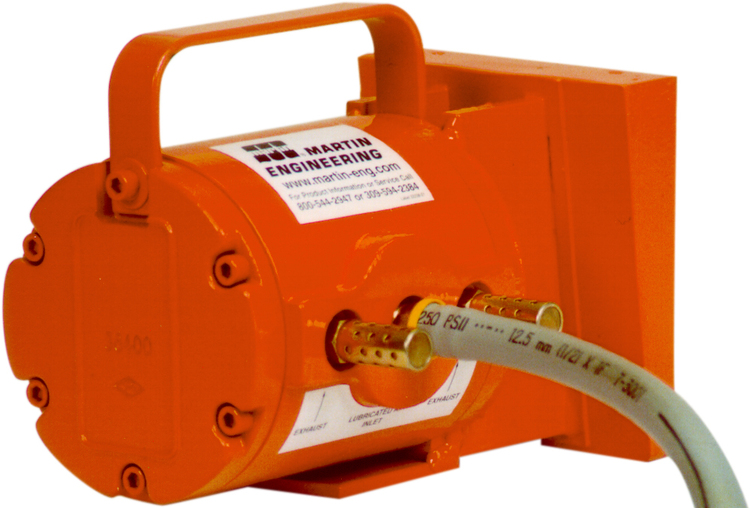 Absolutely No Excuses Guarantee
No Risk. No Hassle. If, for any reason, you're not completely satisfied with your product or solution, we will happily honor our Absolutely No Excuses Guarantee and fully refund your money or provide a better solution for you. Period.
Learn More About All Of Our Guarantees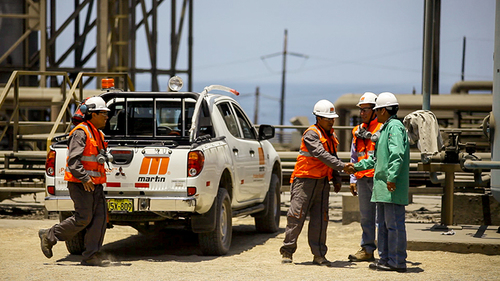 Free Engineering and Application Assistance
Our technicians have solved problems for people in your industry all over the world. Take advantage of our wealth of knowledge. Tell us about your situation today to learn how Martin can improve your performance, safety and bottom line - with no obligation. We want to ensure that you choose the right solution for your exact needs and we are willing to invest the time upfront to get it right the first time.
Briefly Describe Your Application
Wait! Consider Our Free Expert Assistance For Any Technical Decisions...
9 out of 10 customers benefit from our expert advice. We highly suggest you take advantage of this Free Assistance to ensure proper product selection and consideration of all components needed to solve your problem. Use the contact options below to get started!
Call Us Today
+6221.55912842