Whether you need us to work on new or existing equipment, we have the expertise and experience to do the job right.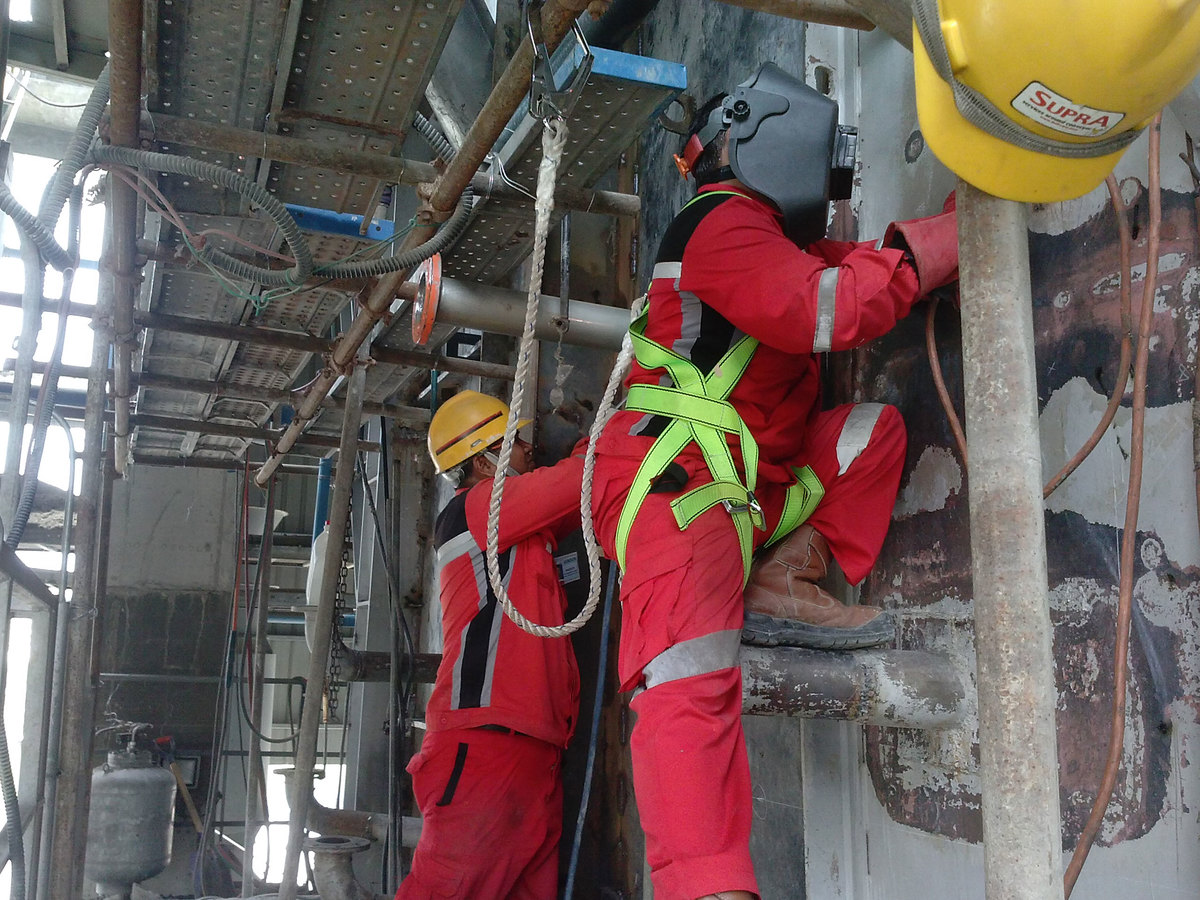 In addition to manufacturing and selling the best bulk material handling equipment on the market, we are also worldwide leaders in installation and ongoing maintenance of that equipment. And that's not limited to our equipment. Many of the engineers and technicians that make up the MartinPLUS® maintenance and installation teams have worked in the industries they serve, including coal mining, power plants, steel production, cement production and aggregate production. That means they can approach every project from the customer's point of view, and they're very familiar with all brands and types of equipment in use today.
The MartinPLUS® Maintenance & Installation Services that we provide include:
Installation - At Martin, we get it done right and we get it done on schedule. Every time, the first time.
Ongoing Maintenance - Get the peace of mind that comes with knowing your equipment is well maintained and always running efficiently.
Mr. Blade - With our Mr. Blade program, we come to you and custom cut your replacement blades on site, then install your blades for free!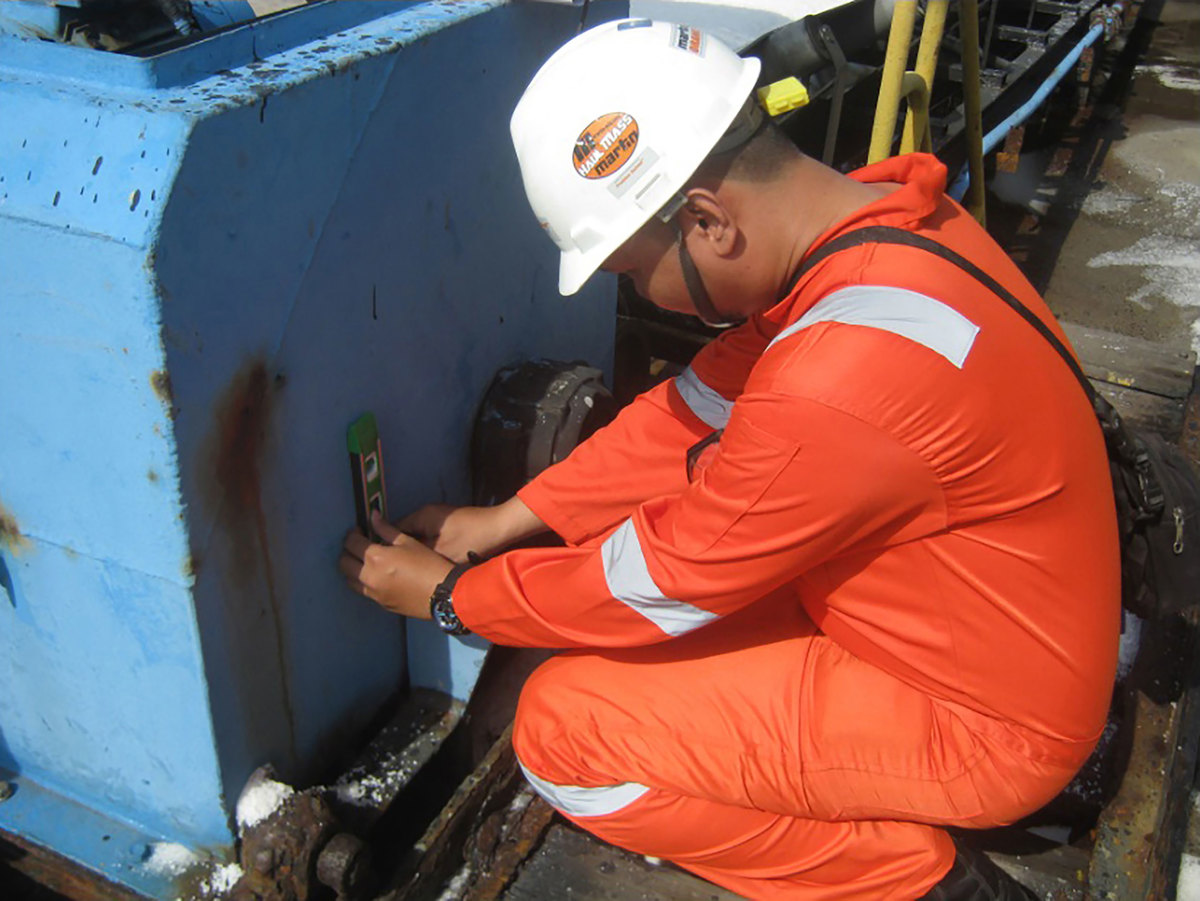 So while Martin® equipment is frequently installed by the customer, when you don't have workers with the training and experience to do the installation, or you just want that peace of mind that comes with being certain it was done correctly, we'll be happy to come to your site and install your Martin® products. We can also handle equipment inspections and make the necessary adjustments, cleaning and repairs needed to keep everything running smoothly.
The benefits of utilizing MartinPLUS® Maintenance & Installation Services include:
Improved efficiency - We can help you identify the reasons for fugitive material, obstructions in material flow and other issues that can slow you down.
Higher productivity - Optimizing efficiency means you can move more product through your processes.
Safer operations - By helping you prevent fugitive material, including dust, and protecting workers from moving equipment, you'll create a safer working environment.
Increased profitability - Our experts focus their attention on areas where they can help you be more productive and maximize revenues, while also reducing costs.
Ongoing maintenance can eliminate downtime caused by equipment failure
Make sure new products are installed correctly the first time
Replace or modify equipment so operation runs at max efficiency
Reduce risk of injury by outsourcing installation and maintenance to our experts
Includes operational testing, with safety checks, after work is completed
Increase revenues through higher production
Keep process running by eliminating unscheduled downtime
Minimize energy costs by keeping equipment well maintained and energy efficient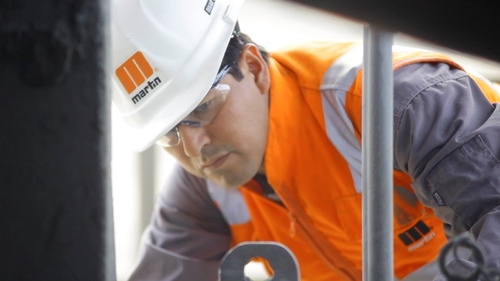 Save With Our MartinPLUS® Walk the Belt™ Service!
Every conveyor is different, even within the same facility! We can provide regularly-scheduled reviews of your bulk material handling system components, involving a specialized crew with the expertise necessary to achieve high operating standards, keeping the conveyor system running at maximum productivity. Immediate data and photos will be available to facility managers and our suggestions will ensure long-term savings and efficiency.
Get Your Belts Reviewed By People Who Know What They're Looking At -- At No Charge!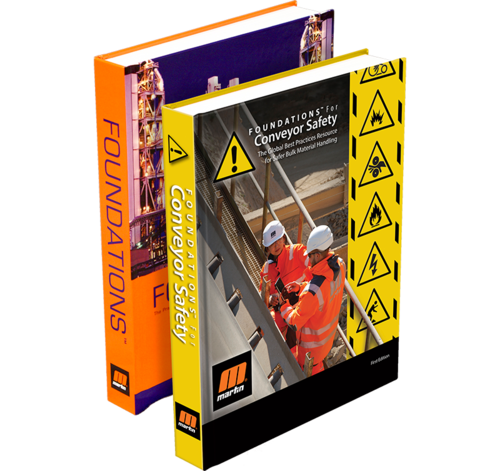 Foundations™ for Conveyor Safety
Learn to Calculate your Return on Conveyor Safety™ with our compilation of worldwide best practices for safer bulk material handling in this first-ever textbook dedicated exclusively to the safety of conveyor systems.
Request Your FREE PDF or Hard-Back Copy
Download Our Service Brochure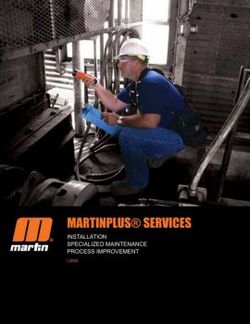 Need help with equipment installation, specialized maintenance, or process improvement? Our brochure explores all of our services.
Download The Brochure
Get A FREE Belt Alignment Assessment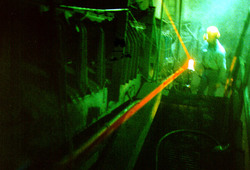 Laser surveys pinpoint conveyor component misalignment problems. Our technicians correct and improve them to optimize your conveyor's performance.
Get Started Now
Call Us Today
+6221.55912842