Mission, Vision & Values
Our Mission
To make our customer's bulk material handling cleaner, safer and more productive.
Our Vision
To be a global team working in an environment of continuous improvement that inspires customer loyalty.
Our Core Values
We are committed to improving our customers' business performance, while serving our employees and the communities where we live and work.
At Martin Engineering, we believe there's more to being a global leader than producing safe and innovative products and technologies. Our commitment to improving the bulk materials handling process through innovation serves as a core principle that drives our business. It's one of many reasons our customers have shown tremendous loyalty to us over the decades.
However, we are also passionate about and dedicated to improving the world through responsible corporate citizenship. A fundamental element of our culture is our commitment to operating in smart, sustainable and compassionate ways to improve how we serve our customers, our employees and communities worldwide. We believe that acting responsibly and giving back to the communities we serve provides long-term, sustainable benefits.
Our commitment to: Health and Safety
Protecting workers – both our customers' employees and our own – from injury and illness is our highest priority. In fact, Martin was founded in 1944 when our very first product, the Vibrolator® Pneumatic Ball Vibrator, was brought to market in part to protect workers from having to climb on top of hoppers and pound on them with hammers to break up obstructions and get material moving. Since then, we have maintained our focus on safety by working it into the design of every product we manufacture, and promoting best safety practices through outreach efforts and training.
Our commitment to: Business Success
We are confident that the future will hold continued growth and success because we focus every day on strategies designed to provide value for our customers. Our reputation for manufacturing high-quality products and developing unique and practical solutions to widespread challenges is one we have earned consistently over many years. We are open to exploring the effectiveness of and utilizing the latest tools in manufacturing and information management to control costs and produce better products. And we are dedicated to innovation in our research and product development as we strive to provide more and more value to our customers.
Our commitment to: The Environment
It is our belief that in any kind of mechanical process, including bulk materials handling, all efficiency leads to energy efficiency. That firm belief is reflected in our products and systems, as well as in our internal manufacturing processes. All of the products we manufacture are designed to make the flow of materials more efficient, which results in an operation that requires less power. Plus, we work with customers in fields that strive to improve the environment around us, such as recycling plants and power plants that run on biomass.
Our commitment to: Community
At Martin, we are committed to strengthening the communities in which we operate and making them a better place to live and work. In fact, we see it as part of our corporate responsibility. For example, we encourage our employees to be involved in community as part of a culture of volunteerism. As a result, Martin employees donate many hours of volunteer time for organizations such as Race for the Cure, Big Brothers Big Sisters, Adopt-A-Highway and Junior Achievement. We also embrace the industries we serve by actively participating in the governing agencies within these industries and working to minimize the potential dangers associated with these industries.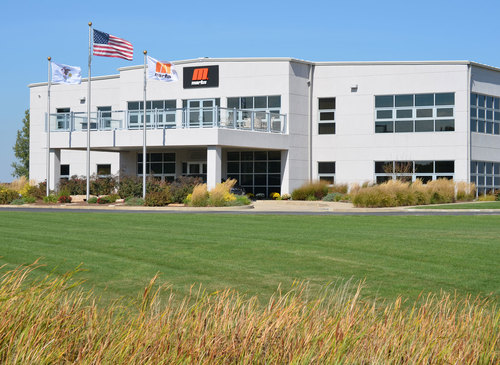 Our Center for innovation R&D Facility is one of the Largest and Most Complete in The Bulk Material Handling Industry.
With 22,600 square-feet and numerous employees dedicated every day to furthering improvements and new technologies in our client industries, our Center for Innovation is the place to test your bulk materials in a controlled environment and do full-scale testing of system and component performance.
Bring Your Challenges to the Building Where Earlier Industry-Standard Solutions Were Invented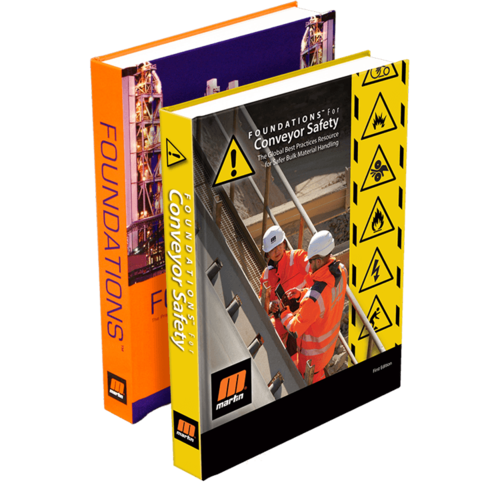 Request a Hard-Back Copy Today or Download Your FREE PDF!
Learn to Calculate your Return on Conveyor Safety™ with our compilation of worldwide best practices for safer bulk material handling in this first-ever textbook dedicated exclusively to the safety of conveyor systems.
Request Now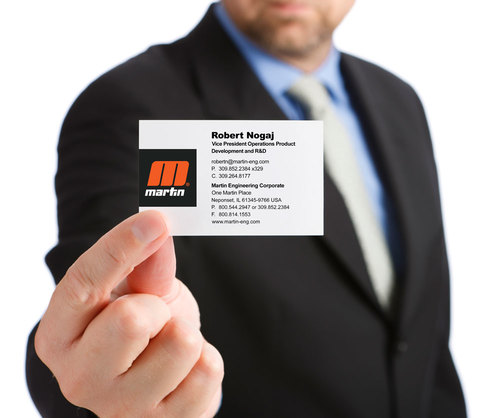 Sales Representatives Wanted Around The World
We are currently looking for agents/representatives for Martin® Products in the following countries: Armenia, Azerbaijan, Croatia, Finland, Hungary, Kyrgyzstan, Netherlands Antilles, Latvia, Lithuania, Luxembourg, Poland, Russia, Suriname, Tajikistan, Thailand, Turkmenistan, Uzbekistan and Vietnam.
Please Contact Us Today To Inquire About Being A Representative
Stay In Touch
Join our mailing list for periodic updates on company and industry news, product innovations and tips to enhance your material handling operation.
Get On The List
Download Our Service Brochure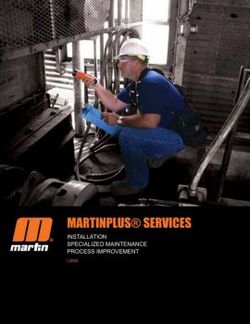 Need help with equipment installation, specialized maintenance, or process improvement? Our brochure explores all of our services.
Download The Brochure
Call Us Today
+6221.55912842